In this fourth and final lesson task covering the dog food brand that we worked on in the previous tasks, the goal was to create some point of sale elements, as well as a brand guide for the company.
POINT OF SALE
Since my product was meant to be a dog food specialized for bringing on outdoor activities — especially for hiking and camping trips (hence the tent icon in the logo) — I aimed for point of sale elements that would emphasize this aspect.
The idea I landed on was to create a floor display in the form of a campsite. This would include a tent — which would represent the brand's logo icon — as the main focal point, as well as a chair and a campfire.
I created a moodboard to better visualize my idea.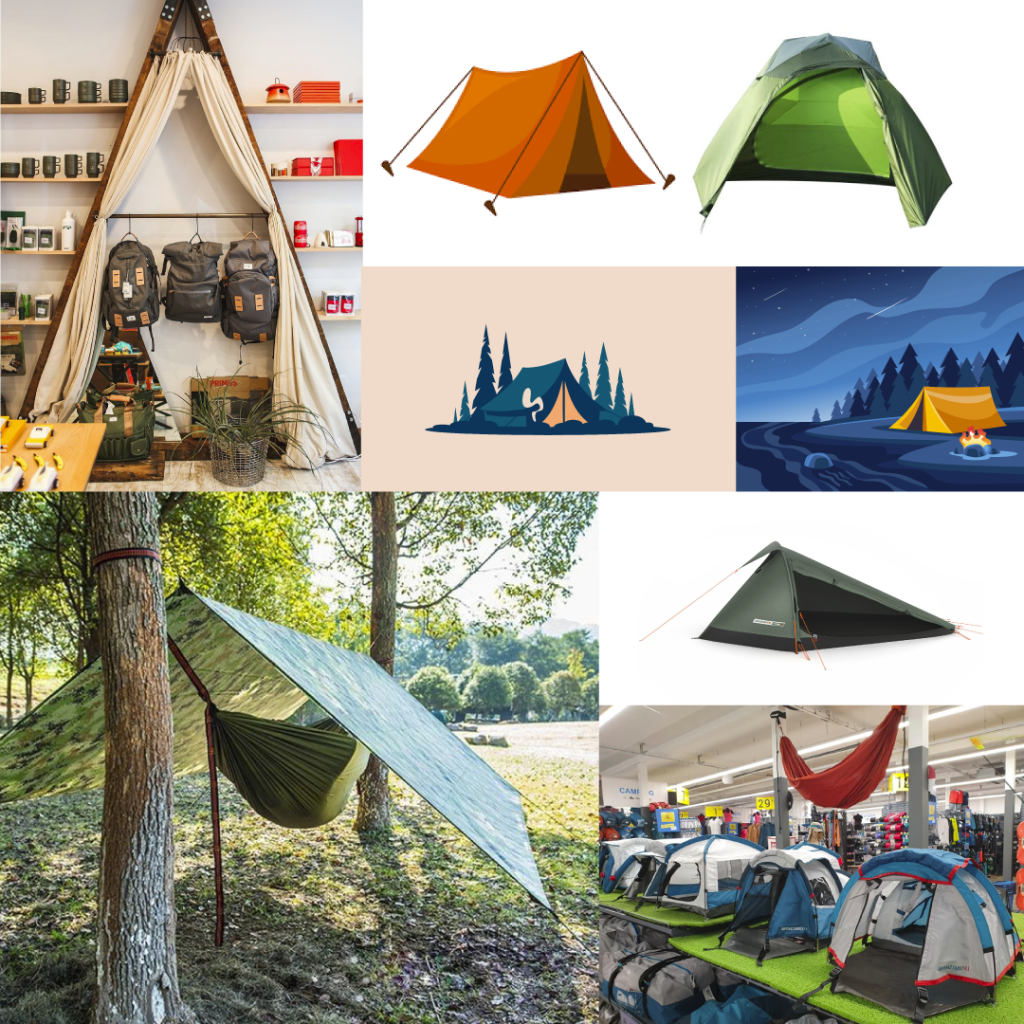 I also took a photo of a retail display in a store that sells outdoor gear, which I took a lot of inspiration from:
The products would primarily be found inside the hanging cooking pot, thus, it would be the main display in my point of sale set up. The tent would act as a depot for storing more dog food bags.
I didn't find any suitable mockups nor a clever way to execute this idea through photographs, so I decided to create an isometric vector graphic of it instead:
BRAND MANUAL
In the second part of this lesson task, we were asked to create a brand manual for our dog food brand.